It all starts with a Buyer's Persona 🎭
Leave no stone unturned ⛰️
Consider things like...
Demographics 👶 👴 ♀ ♂
Behaviour patterns 📈 📊
Motivations 🏃‍♀️🏃‍♂
Goals 🎯
We want to focus on customers that we consider "qualified", and to guide our product development and marketing approach to appeal to these idealized customers.
We use these personas to plan and create content and messaging that appeals to our idealized audience. We then personalize marketing to each persona.
With personas, it's all about the detail. 🕵️
📚 Do more than Googling
We must include not only market research, but insights from our actual customers as well.
This means we must go through our list of contacts and customers for trends, use forms on our website that capture persona information, interview our current customers and reach out to our prospects. ☎️
We need to do everything we can to gather information on who our ideal customer is.
We need to deeply understand them.
How do they think? 🤔
What keeps them up at night? 😴
What does a home-run look like to them? 🌭
And, most importantly...
What do they need to do? 💪
Customers tend to buy products and services to get a job done, not just for the sake of the product or service.
This concept helps us to dig deep into the motivation of our ideal customers, and gets to the root of what their concerns are.
We call this Jobs-be-done🔥
and it helps us describe demand*.
* Note, it doesn't telling us anything about what we should do. Just what the customer's desireable outcome is and what's stopping them from achieving it.
In other words...
A. There is a current 😟 way of doing work.
B. There is a desired 😄 way of doing work.
Constraints block you from going from A --> B.
These constraints are the Jobs-to-be-done.
"What do I need to achieve in order to reach my desired state?"
(I was tempted to make a Kubernetes joke here)
We define these "Jobs-to-be-done" in the form of a Job Story.
A Job Story is a process a customer goes through when they attempt to change thier existing life-situation into a better one.
Anatomy of a Job Story ❤ 🧠
When _____, (situation)
I want to _____, (motivation)
so I can _____. (expected outcome)
🤓 Fill in the blank.
Déjà vu? 🤔
"Ah-hah!" I hear you cry, "I've written User Stories before! This is the same thing, right?"
Well... not quite. 🤯
You see, "User Stories" set out to describe tasks that a persona needs to be completable, but they don't explicitly describe the underlying motivation for progression to a more desirable state.
Instead, Job Stories give us a much tighter coupling between context and causality.
🤨 It's a subtle difference, and worthwhile stopping for a moment and pondering the difference in intention between a Job Story and a User Story if you're used to writing the latter (like me!).
La La Land?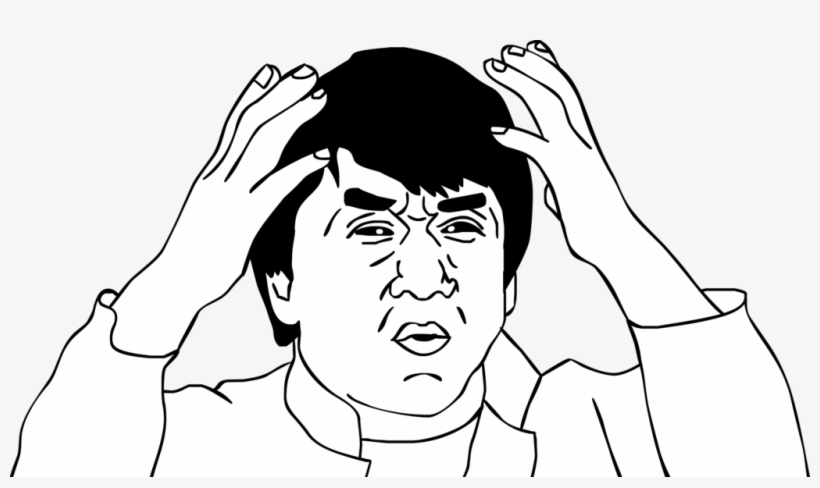 If this is too "artsy-fartsy" 🎨 for you, don't ponder too much 🙃. All we want to understand are the customer's motivations for altering their current state to their desired state, and what is stopping them from doing so.
Back to Buyer Personas 🎭
So, Buyer Personas humanize our customers and describe the emotional experience of having the needs and wants of an individual, by taking into account their demographics, social and physical environment, pain points, challenges, dreams, nightmares, thought process, quirks, mood swings, eccentricities, etc.
And we couple these personas with Jobs-to-be-done, that deal with the customer's current and desired state, and the obstacles blocking their way.
All together now! 🤝
Without a persona, Jobs-to-be-done lack all of the context of who the customer is and what appeals to them.
Without a Job-to-be-done, a persona doesn't tell us anything about the customer's desired outcomes or their motivation.
I'm convinced -- what now?
How do I create these Buyer Personas anyway?
Glad you asked 😇.
The best place to start is at the start ✨
Hubspot recommends following this process:
Look through our database of contacts 🧑‍💻 for trends about how our customers find and consume our content
Use form fields on our website 🌐 to capture persona information when users sign up or give us their email.
Get feedback from Sales (Business, in our case) 👔 on the leads they interact with the most. Can we make generalizations about our happiest customers?
Interview 🎤 our existing customers!
Step by step 🍰
With our Buyer Personas 🎭 defined, the next step is to define each persona's Jobs-to-be-done.
But we've covered that already 😉, so let's not get into it again here.
When _____, (situation)
I want to _____, (motivation)
So I can _____. (expected outcome)
Et voilà ! 🥂
That's it for this whirlwind tour of Buyer Personas and Jobs-to-be-done!
Of course...
This journey will still continue... 🤠
At some point we're going to need define a Buyer's Journey too...
Thanks for scrolling with me today, and I'll see you next time.